This page may contain affiliate links from our advertising partners for which we many receive compensation. This may impact how and where products appear on this site. This site does not review or include all companies or all available products. We are thankful when you support this site by using our links.
If you follow frequent flyer deals and news, you already know about this amazing promotion. But for everyone else, this is a great deal and you must act quickly. So, take a few minutes to research this promotion and see if it is something for you.
Specifically JetBlue is currently offering to match (or more than match!) the number of points in your Virgin America Elevate account provided you register for the promotion and fly one JetBlue roundtrip flight before August 31st.  PROMOTION LINK.
For example, if you have 50,000 Virgin America Elevate points, Jet Blue will give you 75,000 points. If you don't have enough miles – don't turn away yet. You may be able to transfer points from American Express, Citibank or Starwood. So, read further, as this is an extremely lucrative deal.
Since so many bloggers have already written extensively on the topic, I am pointing you to their posts rather than being redundant and not adding anything new or better.
See:
Frequent Miler – The Ultimate Guide to the Jet Blue Match
Dr of Credit – Jet Blue Matching Virgin America Point Balances
See also posts by Miles to Memories, Mommy Points, Deals We Like, View From the Wing, One Mile at a Time, and generally Boarding Area and Prior2Boarding.
So, I started on Friday with only 1,250 points in my Virgin America account. I then transferred 25,000 Starwood SPG points, which became 30,000 Elevate points. The transfer showed up this morning in my account.
My next step is to send a screenshot to Jet Blue so as to get registered for the "matching" promo. then I'll have to take one RT flight on Jet Blue before August 31st. (Any ideas for this qualifying trip? Do you think Jet Blue will run some more flash sales, so I can get a cheap RT flight from NYC?). If I complete each step, I will receive 50,000 Jet Blue points.
In other words: my 25,000 SPG points will become 30,000 Virgin America points

AND

50,000 Jet Blue points! That's pretty damn good arithmetic.
I'm psyched about this deal for various reasons. Virgin America has a lot of good travel partners, so those miles will go to good use (or if they don't, they'll become Alaska Airline miles soon). Also, it seems that whereas as so many airlines have been disappointing with recent devaluations, Jet Blue keeps getting stronger and better. I would be happy to move some of my loyalty to Jet Blue.
Be careful in deciding whether this promotion is for you. If you choose to move points, do it methodically but promptly. If you choose to move Thank You points from a Citibank account, make sure you have an account that will allow you to move Thank You points to a travel partner.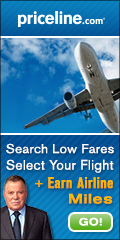 Editorial Note: The editorial content on this page is not provided by any of the companies mentioned, and has not been reviewed, approved or otherwise endorsed by any of these entities. Opinions expressed here are author's alone.