This page may contain affiliate links from our advertising partners for which we many receive compensation. This may impact how and where products appear on this site. This site does not review or include all companies or all available products. We are thankful when you support this site by using our links.
Every few months Oprah and Deepak Chopra and the Chopra Center for Meditation offer a free 21-day meditation experience. The theme varies each time.
I've taken 2 such programs previously, Getting Unstuck and Shedding the Weight, and each time, I found the experience moving and thought-provoking. Each daily message was only about 15 minutes long – usually Oprah would discuss the daily thought for a few minutes, then Deepak would give his insight, and then he would share a mantra and lead the listener into a ten-minute meditation. I personally grew from the meditations. I felt calmer and more balanced.
The newest free 21-day free program, begins October 31st. It is called Creating Peace from the Inside Out: the Power of Connection. The email I received says this:
Master the power of true connection to create peace within yourself, your relationships, and your world.

Registration for our BRAND-NEW 21-Day Meditation Experience, Registration for our BRAND-NEW 21-Day Meditation Experience, Creating Peace from the Inside Out: The Power of Connection is now open!

Join us on a boundless meditation journey to discover your unshakeable core of love, compassion, and serenity that can never be taken away. Leave self-judgment and conflict behind, as you transform every relationship into one of loving kindness.
How can anyone say no to that?  All you have to do is register with this LINK, and then each day for 21 days, you'll receive an email with a link to that day's meditation.
If you sign up for the program, it is entirely free. There is no obligation to purchase any other products or meditation programs. However, if you are inspired to make a purchase, below is my affiliate link.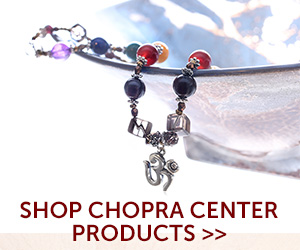 Editorial Note: The editorial content on this page is not provided by any of the companies mentioned, and has not been reviewed, approved or otherwise endorsed by any of these entities. Opinions expressed here are author's alone.