This page may contain affiliate links from our advertising partners for which we many receive compensation. This may impact how and where products appear on this site. This site does not review or include all companies or all available products. We are thankful when you support this site by using our links.
All my life I dreamed of visiting Bali. Then I was dissuaded because I heard so many mixed reviews. Bali may not be heaven. It has it's issues (beginning with the unfathomable traffic), but I liked it a lot and I plan to return.
I spent seven nights in Bali: one night at the ultra-exclusive Alila Villas Uluwatu, two nights at the Andaz Bali, which offers a contemporary vision of Balinese luxury, and four nights at the Hyatt Regency Bali. They are each very different from one another, but I liked them all. At all of the hotels, I was greeted and treated like royalty and hope that they felt equal warmth, admiration and gratitude in return from me. I have come to believe that hospitality is not a one-way street.
Amazingly, the Hyatt Regency Bali was only a category one World of Hyatt hotel when I stayed there. Even at a category two (the new present rate), it is still a bargain, especially if one has access to the Regency Club (which I'll discuss later).
Tip: if you don't have Globalist status, pay a little extra for your room so you can have access to the Regency Club – it is truly the best one I've ever been to (and I've been to many).
The hotel is really large. It has 363 rooms and three swimming pools. It was originally the Hyatt Bali, then renovated to become the Hyatt Regency Bali.
I liked the location of the hotel in Sanur because there is a boardwalk path to go to other hotels and restaurants. I don't like isolated resorts, but if you do prefer an isolated resort, your choice should probably not be in Sanur. When it wasn't raining, I would walk a few miles on the boardwalk each morning before breakfast. Usually we'd go for another stroll in the afternoon, often to the Nest Beachside Spa, where we got massages most days.
The same goes for the beach. The beach is not terribly pretty or swim-able, but the hotel has beautiful pools.
The front desk is located in a large and welcoming lobby. I thought it was beautiful.
Speaking of welcoming, I had just stayed at the Andaz Bali, next door to the Hyatt Regency, and was escorted to the Hyatt Regency by Andaz staff. Everyone, including the hotel General Manager, came out to greet us.
I was upgraded to the Executive Suite (a premium suite) which has a large living room, bedroom, kitchen area, walk-in closet and two bathrooms. It also has a huge balcony, and three other small outdoor seating areas (unfortunately it was rainy season, so we weren't on the balcony very much). The suite has a vintage Indonesian feel to it with a lot of Balinese wood detail and decorations.
Here is a video walk through of the suite:
Some additional photos:
The second bathroom:
The Regency Club is located in a separate building. A great lounge can make a good hotel stay exceptional! That is the case here! The breakfast was phenomenal as were the evening dishes. The food was so delicious that it often took the place of dinner!
The lounge is surrounded by water and each night musicians would play gamelan music from a nearby treehouse-like structure. Musicians would also play gamelan music in the daytime near the pool and in the evening at the bar.
The food selections were vast and fresh. There were always a few hot dishes as well as a variety of salads, breads, condiments, desserts and fruits at all meals, along with complimentary wine and spirits in the evening.
Here's an assortment of breakfast photos:
Here are some of the evening offerings:
Note: while most everything in Bali is relatively inexpensive, wine and spirits are taxed heavily and, as a result, are very expensive. Therefore, having a lounge that offers complimentary alcohol is a huge plus!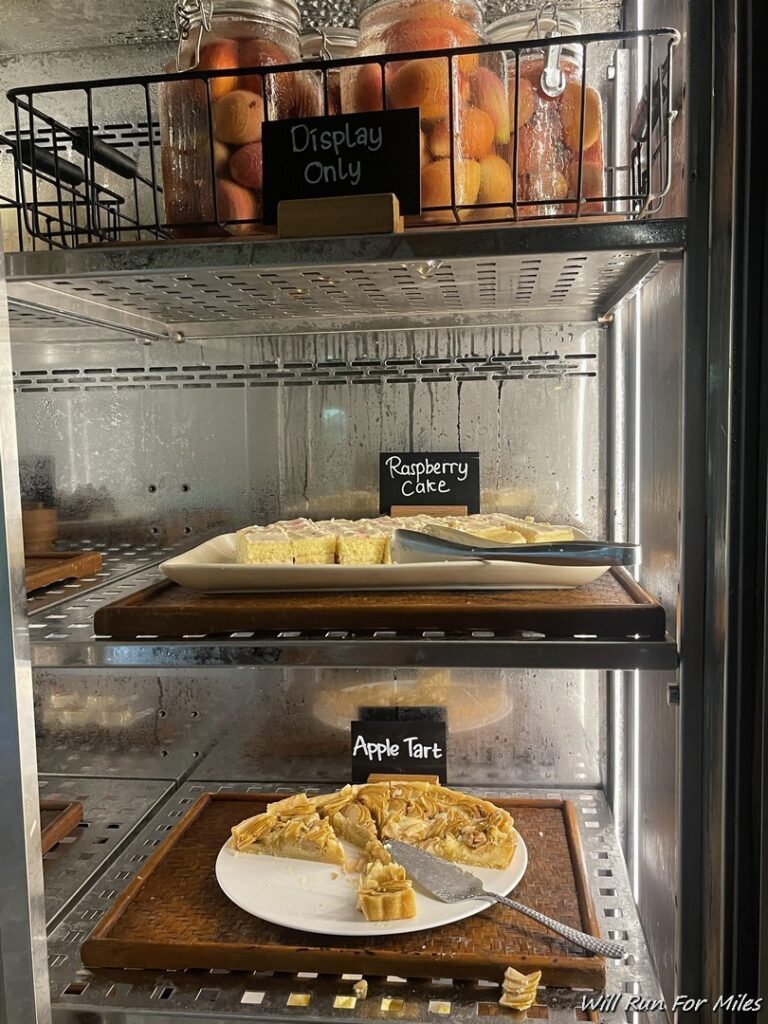 The spa and fitness center, which is shared with the Andaz Bali (next door to the Hyatt Regency), is in a separate area located between the two properties.
The fitness center is modern and clean with state-of-the-art equipment. It does appear a little small for such a large property.

We were totally relaxed at the Hyatt Regency Bali. Although we planned to go for a few day trips, we stayed in the Sanur area instead. My boyfriend wasn't feeling well, and we later learned after we got home, that he had Covid. Miraculously, I didn't get it.
Tip: bring Covid testing kits with you to Indonesia. Home test kits are not available there. Also, bring meds, including over the counter stomach and cold meds with you as we found the offerings at local pharmacies very limited.
I'm already planning a return visit to Bali.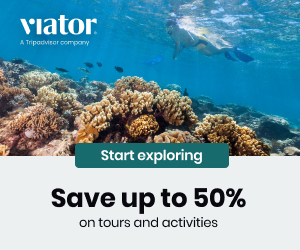 Editorial Note: The editorial content on this page is not provided by any of the companies mentioned, and has not been reviewed, approved or otherwise endorsed by any of these entities. Opinions expressed here are author's alone.