This page may contain affiliate links from our advertising partners for which we many receive compensation. This may impact how and where products appear on this site. This site does not review or include all companies or all available products. We are thankful when you support this site by using our links.
On May 10th, the owner-operators of the Westin Times Square and the Sheraton Grand Chicago filed a lawsuit in the Supreme Court of the State of New York, County of New York, claiming essentially that the restrictive covenants in each hotel's respective management agreement with Starwood would be violated by consummation of the Starwood-Marriott merger (See, Bloomberg Article).
The plaintiffs each rely on certain provisions in their respective agreements wherein Starwood agreed for the term of the contract, that neither it nor any affiliates would operate another hotel in the restricted area.  These restrictive covenants are commonly called "radius restrictions," "areas of protection" and/or "A0Ps"
Focusing on Westin Times Square Hotel's agreement with Starwood, plaintiffs cite this provision::
[T]hat (I) neither [Westin] nor any of its Affiliates shall Operate (or shall suffer or permit merger, consolidation, reorganization or other activity that would result in [Westin]'s or its Affiliate's Operation of), directly or indirectly, any Full Service Hotel in the Restricted Area, except the Existing Hotels (as hereinafter defined) and (II) [Westin] and its Affiliates shall not replace or substitute any of their hotels that are Operated by [Westin] or any of its Affiliates as of the date of this Agreement in the Restricted Area, as more particularly described on Schedule I hereto (the "Existing Hotels").
The Sheraton Grand Chicago has a similar provision in its agreement with Starwood.
Both hotels argue that the proposed merger would violate the above provisions, in that there would arguably be more than 10 new additional hotels operated by Starwood or its affiliates in each hotel's protected areas. I cannot report defendants' position since they have not yet submitted their answers to the complaint yet.
Today, plaintiffs brought an order to show cause seeking an order (1) enjoining the Starwood defendants from "operating" hotels in violation of the above-mentioned restrictive covenants; and (2) enjoining the defendants from consummating the Starwood-Marriott merger. The plaintiffs additionally sought an interim emergency order enjoining the merger while this motion is pending.
The Judge reviewed the papers and heard arguments from a full room of attorneys. She ordered defendants to file their opposing papers to the motion by May 27th and set the argument date for June 1st at 11 a.m. The Judge struck out the temporary restraining language which would have resulted in an immediate injunction of the merger.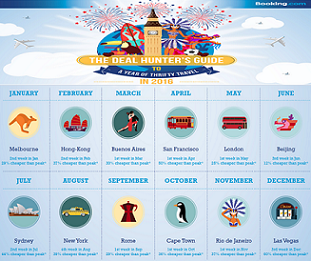 Editorial Note: The editorial content on this page is not provided by any of the companies mentioned, and has not been reviewed, approved or otherwise endorsed by any of these entities. Opinions expressed here are author's alone.