This page may contain affiliate links from our advertising partners for which we many receive compensation. This may impact how and where products appear on this site. This site does not review or include all companies or all available products. We are thankful when you support this site by using our links.
In honor of National Smile Month, the Hyatt Regency Monterey Hotel in Monterey, California has launched a Pinterest "pin it to win it" contest. The prize is a two-night stay at Hyatt Regency Monterey and lunch for two at TusCA restaurant!
The contest runs from August 1st to August 31st.  The winner will be announced on September 15, 2016. The prize does not include transportation
To Enter The Contest, here are the steps.
– First, Follow Hyatt Regency Monterey on Pinterest.
– Second, Create a board titled: SMILE at Hyatt Regency Monterey
– Third, Add a minimum of 5 pins with your favorite smile quotes and/or pictures and use the hashtag #SmileAtHyattRegencyMonterey
– Fourth, Email a link your board to: marci@chatterboxpublicrelations.com (mention that you learned of contest from Will Run For Miles).
This is a sample of smile pictures provided by HYATT.
I'm getting ready for this contest, as I'd love to visit Monterey (I've never been there!). I set up a Pinterest Smile at Hyatt Regency Monterey Board, and added a few pictures, but I intend to add more. Why don't you follow along?
Pinterest Link.
Smile at Hyatt Regency Monterey link.
And, may the best smile win!
~~~~~~~~~~~~~~~~~~~~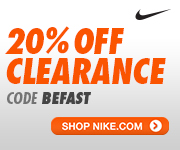 Editorial Note: The editorial content on this page is not provided by any of the companies mentioned, and has not been reviewed, approved or otherwise endorsed by any of these entities. Opinions expressed here are author's alone.