This page may contain affiliate links from our advertising partners for which we many receive compensation. This may impact how and where products appear on this site. This site does not review or include all companies or all available products. We are thankful when you support this site by using our links.
In March 2023, I went to Seoul, South Korea and Kyoto, Yokohama and Tokyo in Japan.
I loved, loved, loved the Andaz Seoul Gangnam in South Korea.
In Kyoto, I stayed five nights at the Hyatt Place Kyoto, which was the nicest Hyatt Place I've ever been to.
In Tokyo, I was truly disappointed by the Hyatt Regency Tokyo. This was my third stay there, and while I was pleased with my first two visits, unfortunately three times was not a charm here.
In Yokohama, I stayed two nights at the Hyatt Regency Yokohama. The city and the hotel are exquisite on so many levels. It is a relatively short metro ride to Tokyo –  I honestly wish I'd skipped the hotel in Tokyo and instead based my stay entirely in Yokohama.
The travel to Yokohama was easy and quick. I took the Shinkansen Bullet Train from Kyoto Station to Yokohama Station. There is a subway station a few blocks from the Hyatt Regency Yokohama. It is also close to Tokyo and it is also closer to Haneda Airport than Tokyo is.
The hotel is a Category 4 World of Hyatt Hotel. This is the lobby level of the hotel.
We were escorted to the Regency Club and we were checked in there. We spent a lot of time at the Regency Club – it is pretty phenomenal (more photos later).
The hotel did not have a suite for an upgrade, but our room was really nice. I loved the attention to detail. The room was gorgeous and spacious. I felt like I was in a museum.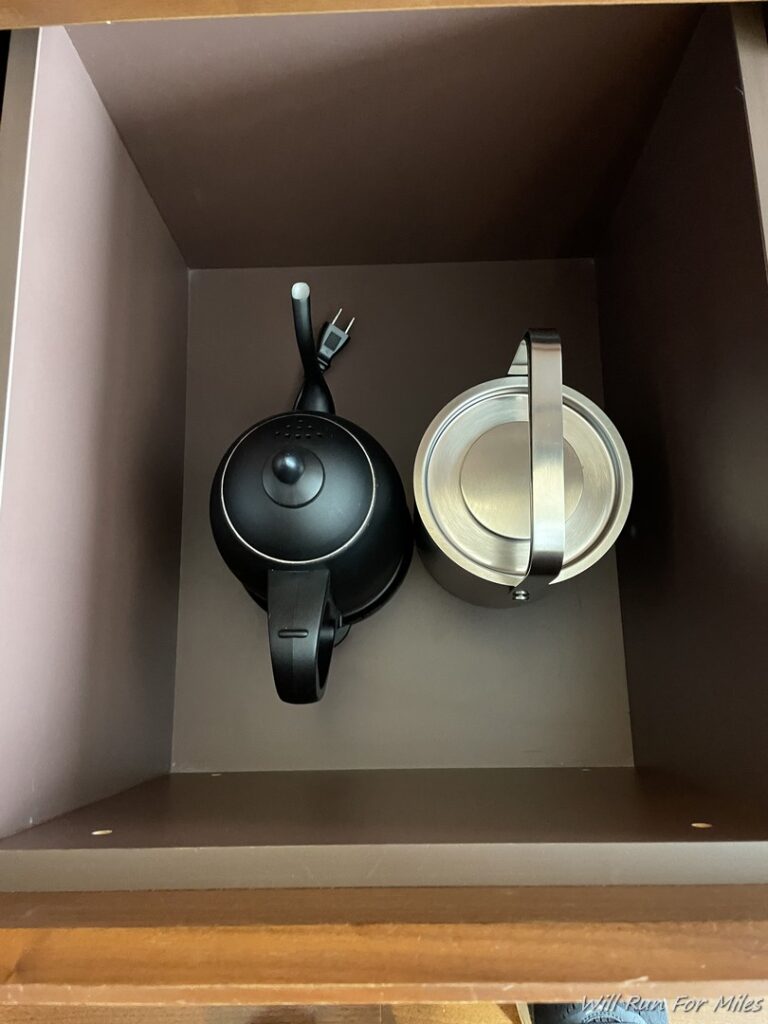 The Regency Club was open for breakfast, snacks and evening drinks and appetizers. From the ambiance to the food (a good balance of eastern and western items) to the welcoming, helpful staff – everything was great.
Afternoon snacks at the club:
I liked the breakfast as I really enjoy having salad as a first meal. If you prefer traditional western breakfast, you might not be as happy.
Evening beverages and appetizers at the Club were plentiful and often enough for dinner.
The hotel also had a very nice fitness center. The room was clean and bright and the equipment was new.
I thought that everything about the Hyatt Regency Yokohama was fabulous. I would return there again (and again). I would even consider using this hotel as a base instead of Tokyo – you can do many great day trips from Yokohama.
Editorial Note: The editorial content on this page is not provided by any of the companies mentioned, and has not been reviewed, approved or otherwise endorsed by any of these entities. Opinions expressed here are author's alone.